WOVEN
Gamma has been in woven label industry for more than 30 years. Our experiences in this field ensure the highest quality labels while meeting time-sensitive deadlines.
Gamma is proud to say that:
"Our woven label products and sophisticated techniques have allowed us to successfully penetrate both the local and international customers requiring high quality woven label products to represent their strong brand image; while assuring the lowest possible price."
Our concentration has always, and will always be focused on adding value for customers through outstanding service, and product of the highest quality.
Our advantages are the production of woven labels with different sizes from 10 mm to 400 mm in width, with the maximum of 12 colors in one label. Our weaving capacity is 1 million pieces per day. We can weave the following types of quality taffeta, damask, and satin.
The options we provide for our customers are:
| | | |
| --- | --- | --- |
| Folding options | Cutting options | Finishing options |
| End fold | Laser cut | Soft finish |
| Loop fold | Ultrasonic cut | Hard finish |
| Center fold | Straight cut | |
| Mitre fold | Heat cut | |
| Manhattan fold | | |
SATIN LABELS
A satin label provides a more exquisite look with an extremely soft finish, presenting a shiny and fancy appearance.
Because of its softness, it greatly reduces the chances of skin irritation. Satin labels have more sheen and are usually limited to basic ground colors, however, with Gamma's outstanding capacity and techniques, our unconventional methods in weaving this type of label outperforms those conventional methods of our competitors.
Satin labels are in most cases more expensive than Taffeta. The ground color is limited to the color of the warp.
Our capabilities in this field :
Single shuttle
Double shuttle
Reverse satin
Double face satin labels
Zip puller
Puff labels
Tubular satin tapes
TAFFETA LABELS
Taffeta is the most popular form of woven labels as it is the most cost effective.
The simplicity in weaving this kind of label allows it to be ideal for all types of company logo labels, brand identity labels, and care/content labels etc.
These are most recommended where price-sensitivity is high among our respected customer, but yet suitable for use in most circumstances.
Taffeta weaving is the form with the tightest weave structure possible and therefore has stability and durability, even at relatively low thread density. This makes Taffeta very economical for basic labeling.
Our capabilities in this field for regular taffeta label :
Single shuttle
Double shuttle
Heat adhesive labels
Pressure sensitive labels
Lurex yarn woven labels
Laser cut woven badges
Combination of woven labels with embroidery finish
Regular taffeta woven labels
DAMASK LABELS
Damask labels, are a form of high definition weaving using at least two threads. Made with higher density, it provides finer details and outstanding colors.
Damask weaves are more expensive than Taffeta, as this type of weaving is more complex. This type of label is recognized as having the highest quality among all forms of woven labels.
High quality is achieved by high intensity, and thinner yarns. Clarity of detail and true logo interpretation is exceptional. Choose damask for detailed designs or texts. While the cost is higher, so is the quality of the label for a fancy, appealing appearance. This technique is widely used for main labels to enhance brand image.
Various backing options for Damask Woven emblems are as below:
Plastic Backing
Heat Seal Backing
Pressure sensitive backing
Non-woven backing
Velcro backing
WOVEN TAPES
This decorative method can be used on many different types of garment for variety of purposes. Woven tapes can be used for:
Collars
Garment borders
Ribbons
Beddings
Upholstery uses
Scarves
The only limitation for woven tape uses, is your imagination.
WOVEN PATCHES
Woven patches are used for various day to day applications. And are becoming as popular as a regular embroidery patch. The difference between woven patches and embroidery patches is the clarity of small letterings and designs.
Woven patches can be made on all types of backing such as: Iron on backing, plastic backing, pressure sensitive backing, and with decorative/over-edge border backing.
WOVEN PUFF & ZIPPER PULLER
Woven zipper pullers can be used to hang on hoodies, jackets, denim, pants, luggage, toys, purses, bedding or promotional items. They are made ready to be used.
* All of the items shown here with registered trademark and logo strictly for demonstration purposes only and are not available for sale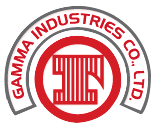 Customer's Satisfaction is Our Top Priority
Your Success, is our Success!