Laser engraving is a process that uses a beam of light generated in a manner that alters the color of the material when focused into a small area
We provide high quality laser cutting and engraving on any material. Our graphic designers and engraving team will deliver on time and according to your specifications.
Engraved emblems – we provide laser engraved emblems with heat seal backing which can be pressed directly on to the provided garment.
Direct engraving – give us your garment and we will engrave any design of your choice directly on to your garment without damaging it.
* All of the items shown here with registered trademark and logo strictly for demonstration purposes only and are not available for sale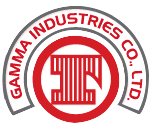 Customer's Satisfaction is Our Top Priority
Your Success, is our Success!