Gamma Industries Co. Ltd. is a family owned business, established in 1981 by two joint families. Since its inception, Gamma Industries is still holding its place as one of Thailand's leading manufacturers of woven labels and multi-head embroidery.
When the organization originated, there were only twenty employees operating on four embroidery machines, in a two storey building. Currently our organization employs over 850 skilled specialists and possesses over a hundred and thirty machines. The secret of our success is due to the increasingly wide range of high quality products and services that we offer to the local and global markets.
Now with more than thirty-seven years of experience and an immense increase in our production capacity; Gamma Industries established itself amongst other companies in the embroidery industry as one of the biggest manufacturers in Thailand.
In order to carry out our mission, we believe in achieving excellence in all that we do. From taking orders effectively and efficiently, to a quick sampling process, and providing prompt deliveries. We offer customize packaging for our clients, and a quick and cost efficient mode of transportation. We strive to provide a smooth process for our clients from designing to completion and delivery of the product.
We are riding on the advance technology to upgrade every aspect of our communication and management systems. Our professional in-house designing system which uses the latest technology ensures exact replicas of your artwork and samples. Gamma Industries staff are well-trained to ensure maximum quality control of the product whilst meeting delivery deadlines.
We strongly believe that only by improving our quality, we can survive in today's competitive market. In addition, we give personal attention to all of our customers and make sure all transactions between our staff and our customers are well-taken cared of on a daily basis.
After two decades, Gamma Industries is still holding its position as one of the market leaders by influencing industry standards for high quality products and services. Gamma Industries pledges to remain responsive to you and your company's needs. Our quest for quality and responsiveness will never end.
To provide our customers with innovative, high quality products and services for the purpose of growing the Emblem and Woven Label markets. We intend to capture growth and be able to use our core talents to diversify and penetrate other markets.
We promise and highly value:
Good quality products – to make use of the latest technology to meet our client's needs in an effective and efficient manner.
Professionalism – to continuously improve our management, safety, environment and quality systems to meet the challenge of new and existing markets.
Competitive prices – to outperform our competitors in all aspects of our business in order to improve profitability and to achieve consistent growth in the long run.
Excellent services – to work with our clients by understanding their needs and exceeding their expectations.
Working environment – we support a sweatshop free working environment and ensures maximum health and safety for all our workers, in compliance to the Thailand labor standards.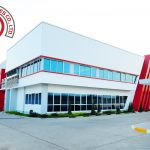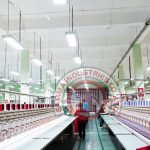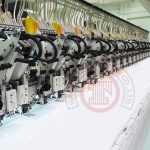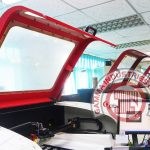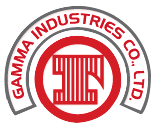 Customer's Satisfaction is Our Top Priority
Your Success, is our Success!